It's a serious problem
Each year, thousands of people are injured or killed by uninsured drivers and without the correct insurance their compensation comes from the Motor Insurers' Bureau. This bill is paid for through the insurance premiums of all law abiding motorists.
Evidence suggests that uninsured vehicles are consistently used to conduct wider criminal activity, and are more likely to be involved in a collision, so by targeting uninsured drivers we can help deter criminal activity and remove their means of transport and make our roads safer.
Working in partnership with insurers, Police and DVLA, the level of uninsured driving has dropped by some 50% in the last 10 years. This has economic and social benefits - the honest motorist carries less of the cost burden through motor premiums and our roads are safer.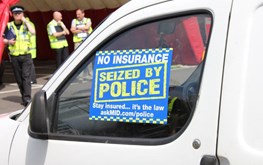 MIB works alongside the police to remove uninsured vehicles from UK roads. MIB also works with enforcement agencies such as the Driver and Vehicle Licensing Agency (DVLA) in a joint venture to tackle uninsured driving using the powerful continuous insurance enforcement legislation.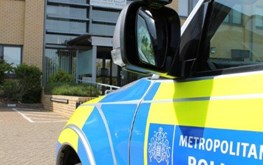 Our data helps police forces identify uninsured vehicles. Together with their enforcement powers this allows officers to remove them from our roads. The MIB provides a dedicated Police Helpline to assist police at the roadside with insurance queries. This vital service allows law-abiding drivers to continue their journey and those driving without insurance potentially to have their vehicle seized.
If you use your vehicle on a road or in a public place you must have a minimum of third party insurance. Motor insurance is a legal requirement and if you do not have valid insurance in place you could be liable for the cost of an accident and any costs associated to the resulting claim.
You could also: 
get a Fixed Penalty of £300
have your vehicle seized
face a court prosecution, with the possibility of an unlimited fine and being disqualified from driving
incur a £150 fee to release your car and have the correct insurance in place to get it back
be subject to a higher insurance premium if caught driving uninsured
have 6 penalty points added to your license.
You can use a broker to help find the best insurance deal for you.  Finding a broker is easy, using BIBA's find a broker service.
The police will never find out I don't have insurance, especially if I don't drive that much.